CONNOR GREEN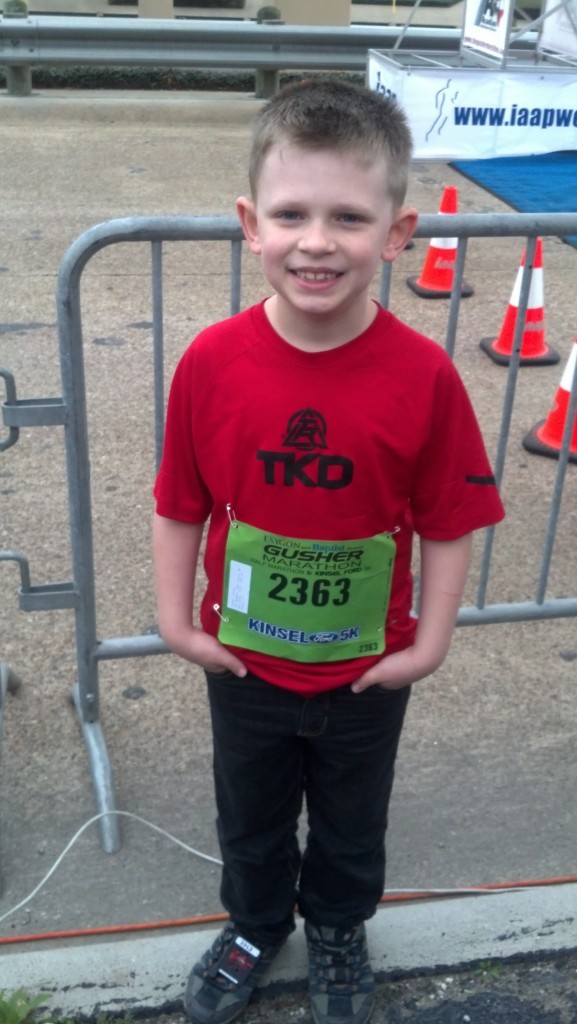 Connor Green, a 1st degree Black Belt, is truly a Star Student. Connor has trained in TaeKwonDo for many years and he is a great Martial Artist who competes,trains hard and lives his life according to the tenets of Taekwondo. Connor has not only met all of his TaeKwonDo responsibilities attending lessons, demonstrations, testing and Honor classes at our academy, he has also found time to attend Hip Hop lessons and compete in a 5K run. Connor also logged an additional 23 miles and was presented an acheivement award from the Sea Rim Striders running club for his fast time and participation. Connor knows first hand the benefits of cross training. His martial arts training helps him become a better dancer and runner and his running and dancing has contributed to making him one incredible martial artist!  We here at the Academy are very proud to have Connor as our star student. Congratulations for a job well done! from Master Howells and the staff, instructor students for your commitment and achievements.
Keri Healey

I was 39 years old and 20 pounds overweight. I had little energy and decided I needed a change. As part of my "midlife" crisis, I decided to try taekwondo.  It was one of the toughest things I have ever done! I really didn't think I would make it through those first few classes.  But I perservered and did make it. Now I am proud to have earned my black belt. Learning to eat right combined with taekwondo training, allowed me to loose 22 pounds.  I am in the best shape of my life and have accomplished things that I never thought possible.  It was one of the best choices I have ever made.
R.J. Mendez

Ricardo J. Mendez is from Kingsville Texas.  He currently holds the rank of 1st Degree  black belt and is a level 2 instructor at Beaumont TaeKwonDo & Jiu-Jitsu Academy.
"My TaeKwonDo journey began when I started feeling bad that I was not able to do the things I wanted with my children because of my weight, which at the time was around 290 pounds. I knew I needed to make a change and soon, in January 2010, I decided to make that change in my life. I joined the Beaumont TaeKwonDo Academy along with my 2 boys Isaiah and Ricardo (JR). Through hard work, training, eating right and the support of family and friends I have lost 86 pounds.  Now I feel great and I am in the best shape of my life and can do things I never thought I would be able to do! I am continuing my TaeKwonDo training with Master Howells and the Beaumont Academy staff, along with my 2 boys. I plan to one day to be a Tiger Rock Academy owner."