SCHEDULES
GET STARTED
Purchase a $19.95 start up course – allows participation in 3 trial lessons & a free T-Shirt.
-Select Schedule for your location.  
        Beginner lessons are as follows-arrive 15 mins early:
        Tiger Rock Martial Arts available at all locations - 
            * Ages 4-5 attend Tiger Cub Lesson.
            *Ages 6-11 years attend the White and Yellow Belt lessons.
            * Ages 12 -15  youth/16+ adult lessons (may be combined)
         Cardio Boxing: Beaumont location only.
             *Ages 12 & older only
Want to just view a beginner lesson…feel free to just stop by location of your choice by lesson time for your age.
Members we recommend attending 2-3 lessons weekly  You choose times most convenient for your schedule.  
BEAUMONT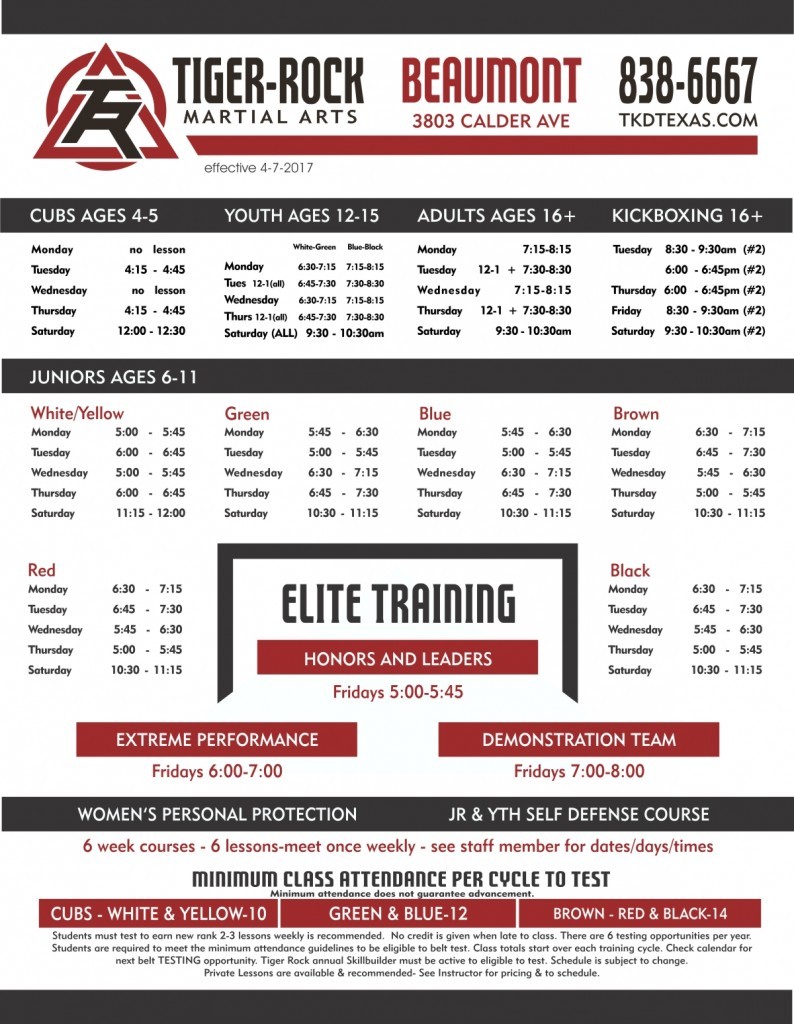 ORANGE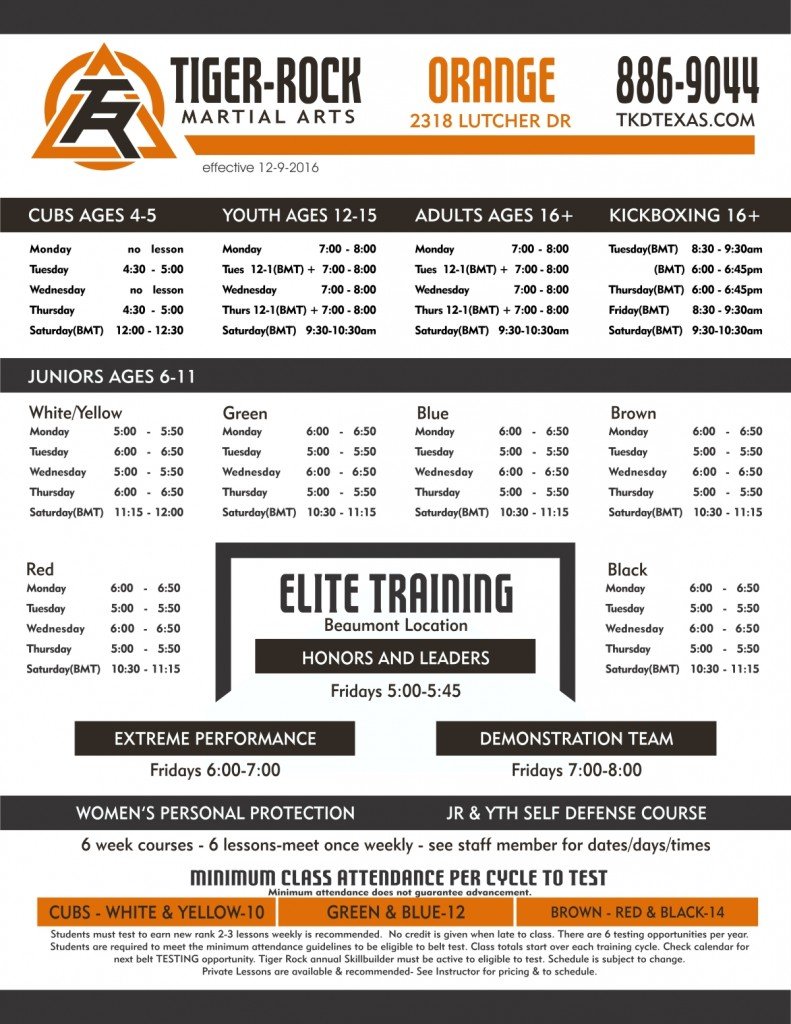 VIDOR