GETTING STARTED
Purchase a $19.95 start up course – allows participation in 3 trial lessons & a free T-Shirt.
-Select Schedule for your location-select lesson for your age-arrive 15 mins early.  (beginners age 6-11 attend white-yellow belt lesson)
        Tiger Rock Martial Arts available at all locations – 
         Cardio Kickboxing : Beaumont location only but open to all members.
Want to just view a beginner lesson…feel free to just stop by!
Members have unlimited attendance opportunities-we recommend attending minimum of 2-3 lessons weekly  You choose times most convenient for your schedule.  
BEAUMONT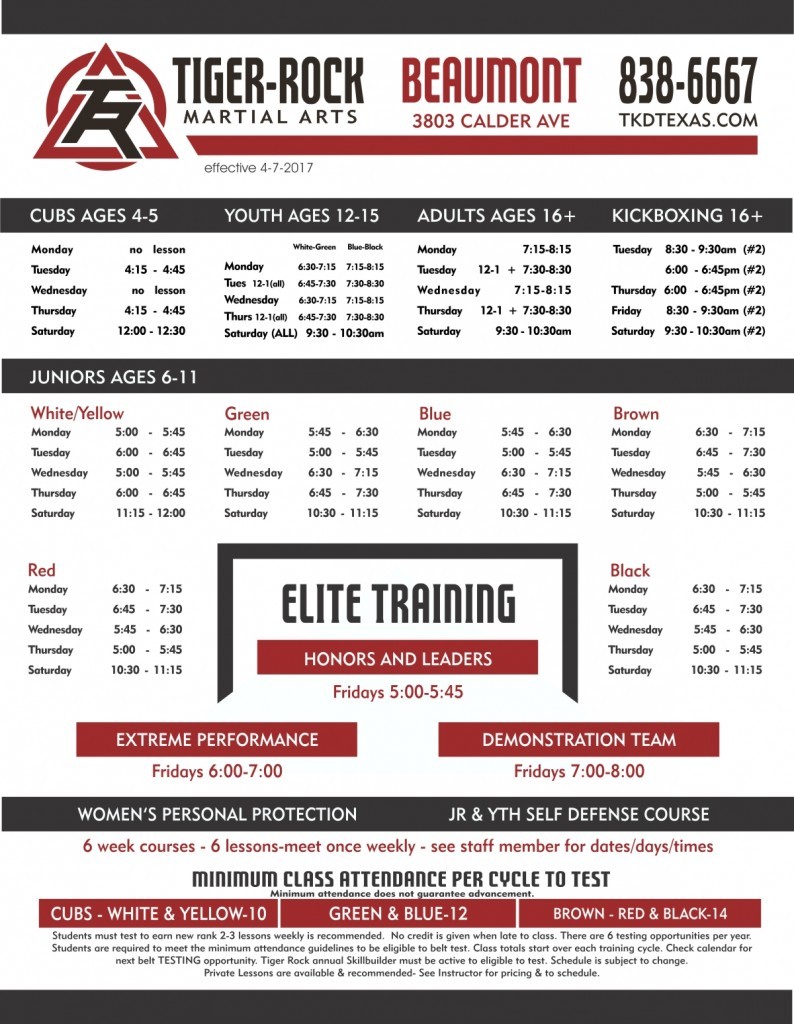 ORANGE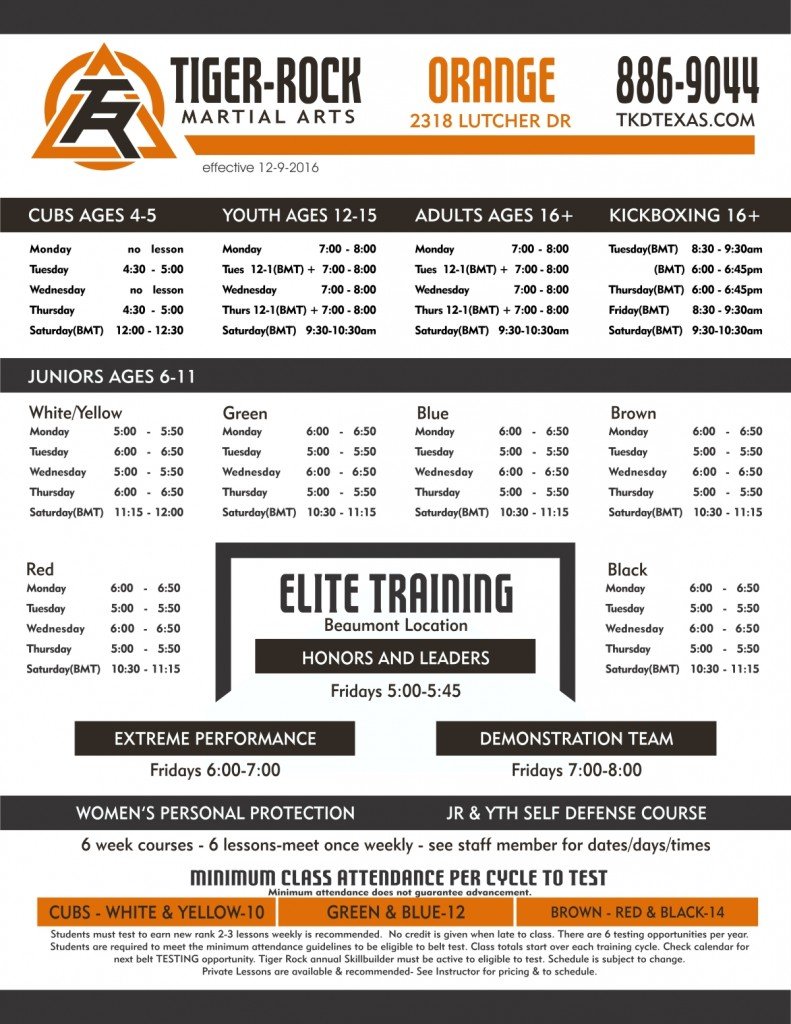 VIDOR