7th° Black Belt David Howells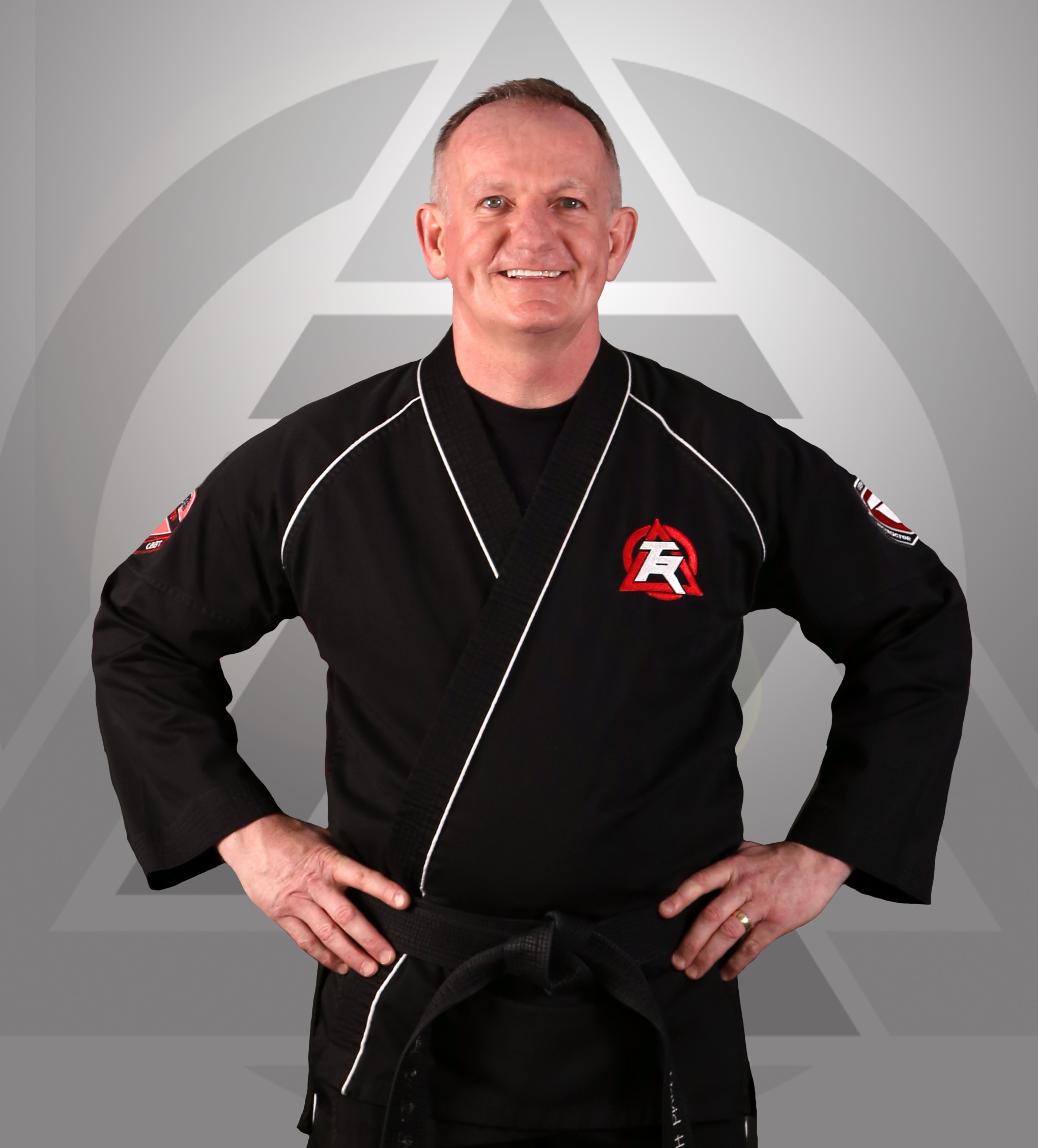 Sr. Master David Howells is the Owner of Beaumont, Orange & Vidor Tiger Rock Academies. Master Howells emigrated from England in 1986 and shortly afterwards began his Martial Arts training under the leadership of Senior Master Marv Conway. After serving in the United States Army for 4 years, he returned to Beaumont where he continued his  training. Master Howells has 28 years training and teaching experience and currently holds the rank of 7th. Degree Black Belt with Tiger Rock Martial Arts International. He also holds the rank of blue belt with Gracie Jiu-Jitsu Academy. He has consistently earned Top Ten National Honors for both sparring and forms competition. Master Howells, his family, staff, and outstanding team of Certified Instructors, would like to welcome you to Beaumont, Orange & Vidor Tiger Rock Academies.
5th° Black Belt Glenda Carroll
Glenda Carroll is a Sr. 5th Degree Black Belt with Tiger Rock Martial Arts International.  She started her Martial Arts journey in 1992 with her children at the Beaumont location under the leadership of Senior Master Conway. Ms. Carroll has held the honor of being a National Top Ten Competitor, a Certified Instructor and an Academy owner.  After having bi-lateral knee replacement in 2012 she took 2 years off from teaching to fully heal, but is now back in full action. Ms Carroll is a Certified Instructor at the Beaumont, Orange and Vidor Tiger Rock Academies.
Ms. Carroll's family is her heart and she has had the privilege of training with them, even her grandchildren participate!   Ms. Carroll is also a member of the Orange Lions Club and is very active in community activities and her church, Turning Point of Vidor.
Ms. Carroll's motto: –         If you've ever wondered if TaeKwonDo is fun?  IT IS!!  If you've ever wondered if TaeKwonDo is for you?  IT IS!!  Come and join me on this incredible journey.  See you at the Academy!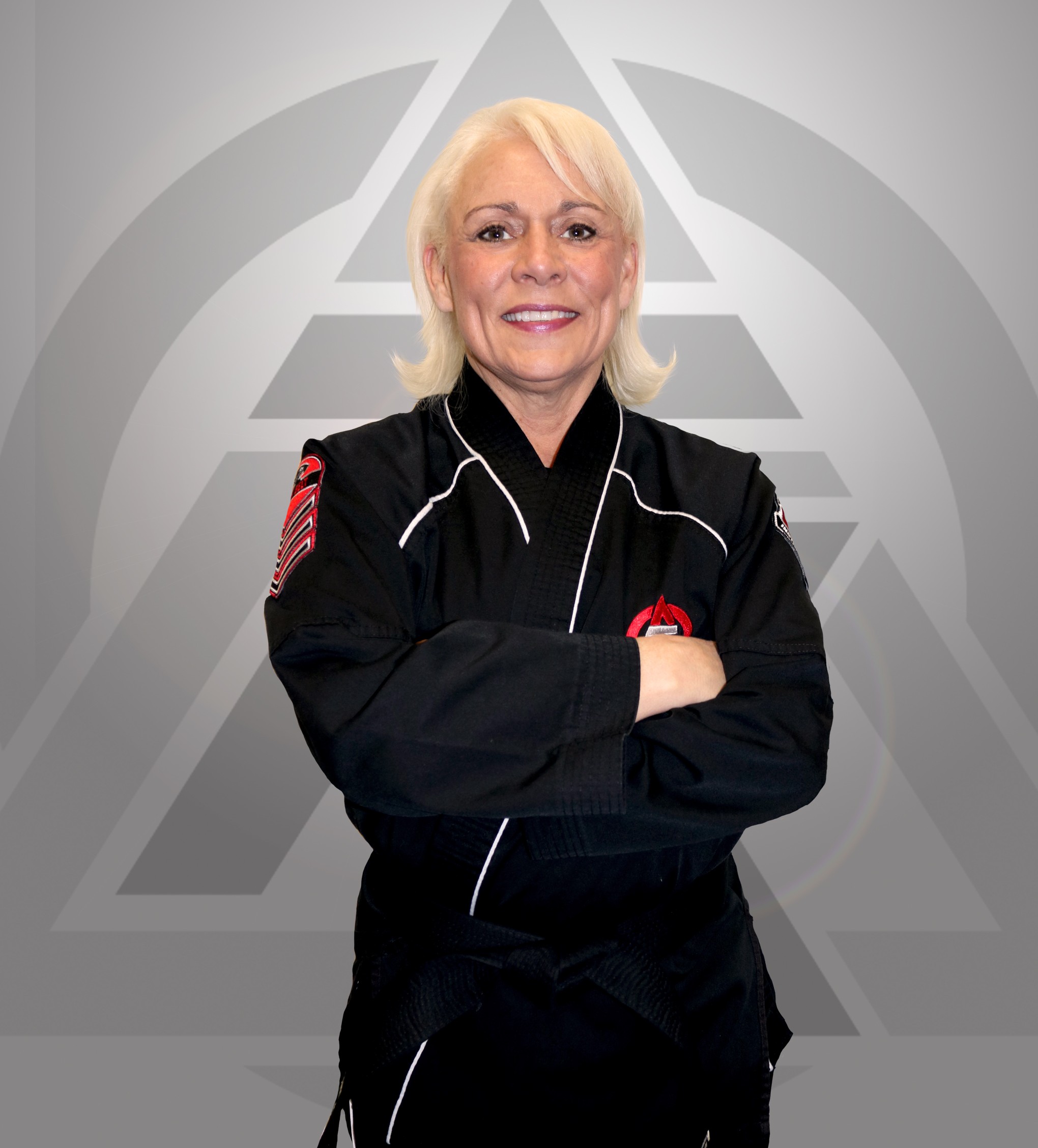 4th° Black Belt Alex Strait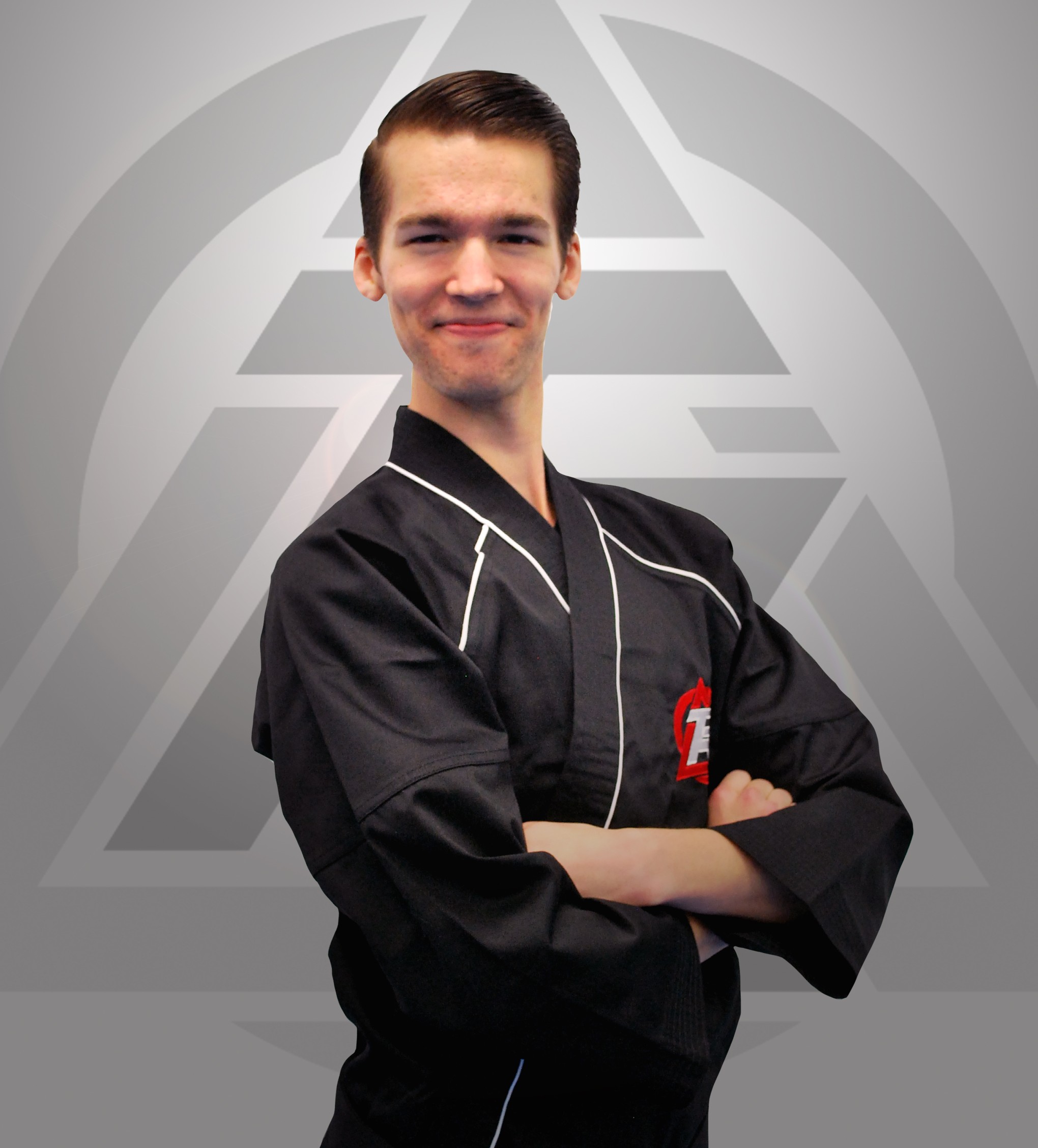 Alex Strait began his martial arts training when he was just an 8 year old child under the leadership of Sr. Master Howells. He grew up in Beaumont and graduated from West Brook High School. He continued his martial arts training throughout his high school years and accepted the challenge to join our Jr Instructor program.  After graduation Alex became a full time martial arts instructor and earned his teaching certification through Tiger Rock. Alex has grown both mentally and physically into a superior martial artist and accepts every challenge that comes his way.  He is a steadfast leader whose unwavering commitment to his art is evident in his teaching.  He leads by example and is always meticulous and eager when teaching others to love this art as he does. Alex is a tough competitor and continuously places in the top 3 at both National and World Championship competitions.
4th° Black Belt Taylor Wright
Taylor Wright began her martial arts training at age 11 when she first started as a Jr. white belt. She was an outstanding student who always stood out as being very talented and hard working on the mat.  After graduation from West Brook High School she continued her journey and entered the Tiger Rock Instructor program.  In June 2015 she became Center Manager for Beaumont, Orange and Vidor locations. Ms. Wright continues to excel as a both a martial artist and as an instructor.  She is an avid competitor who consistently attends and places at all Tiger Rock Championships.  She specializes in weapons and currently holds the gold and silver medals at both World and National Championship levels. Ms Wright has also inspired and trained several students to achieve World Championship status too.
In Aug 2016 Ms Wright enrolled at Lamar University to continue her education and is currently working towards her B.F.A. in Film Directing and Screenwriting.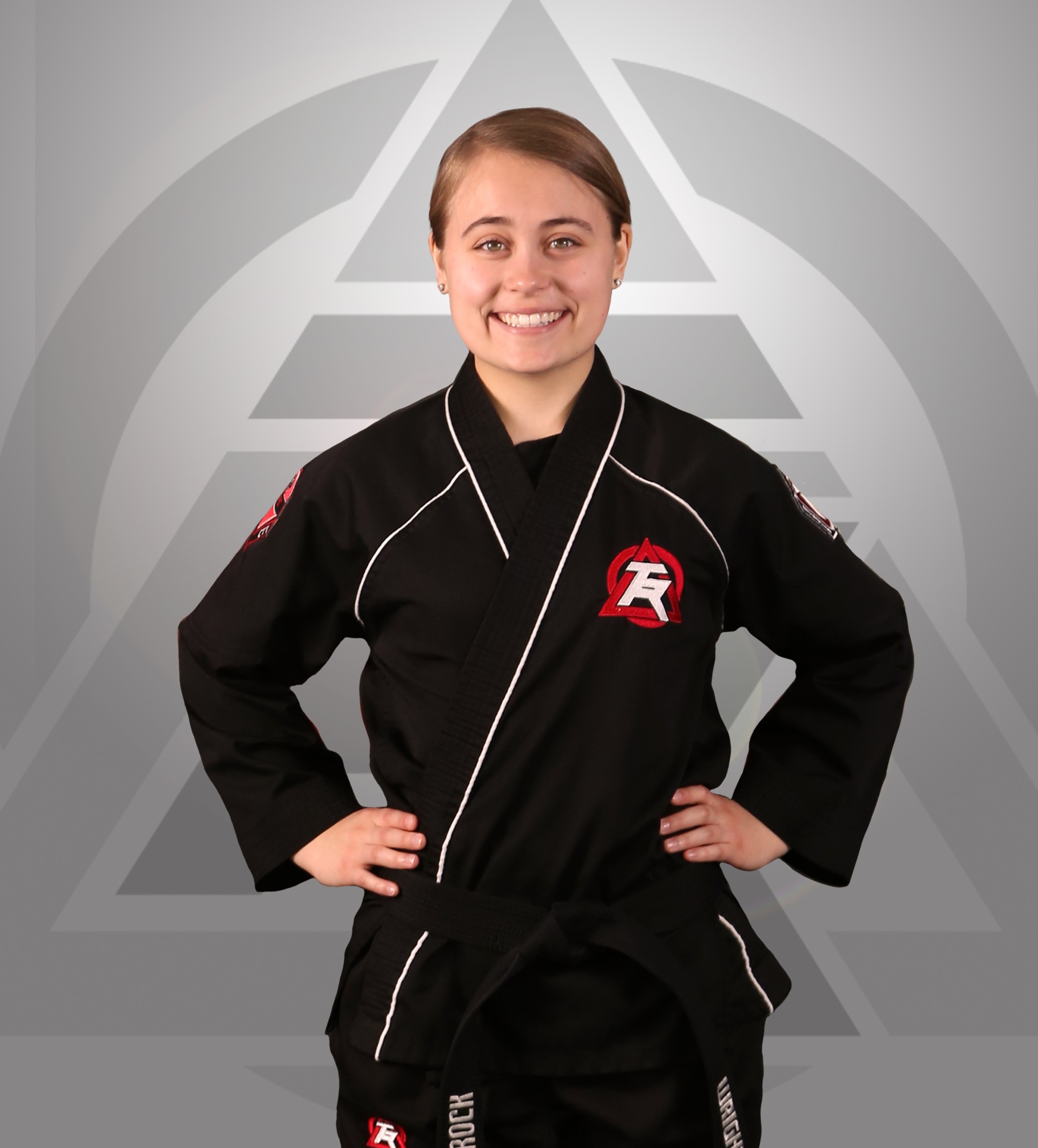 3rd° Black Belt Jack Howells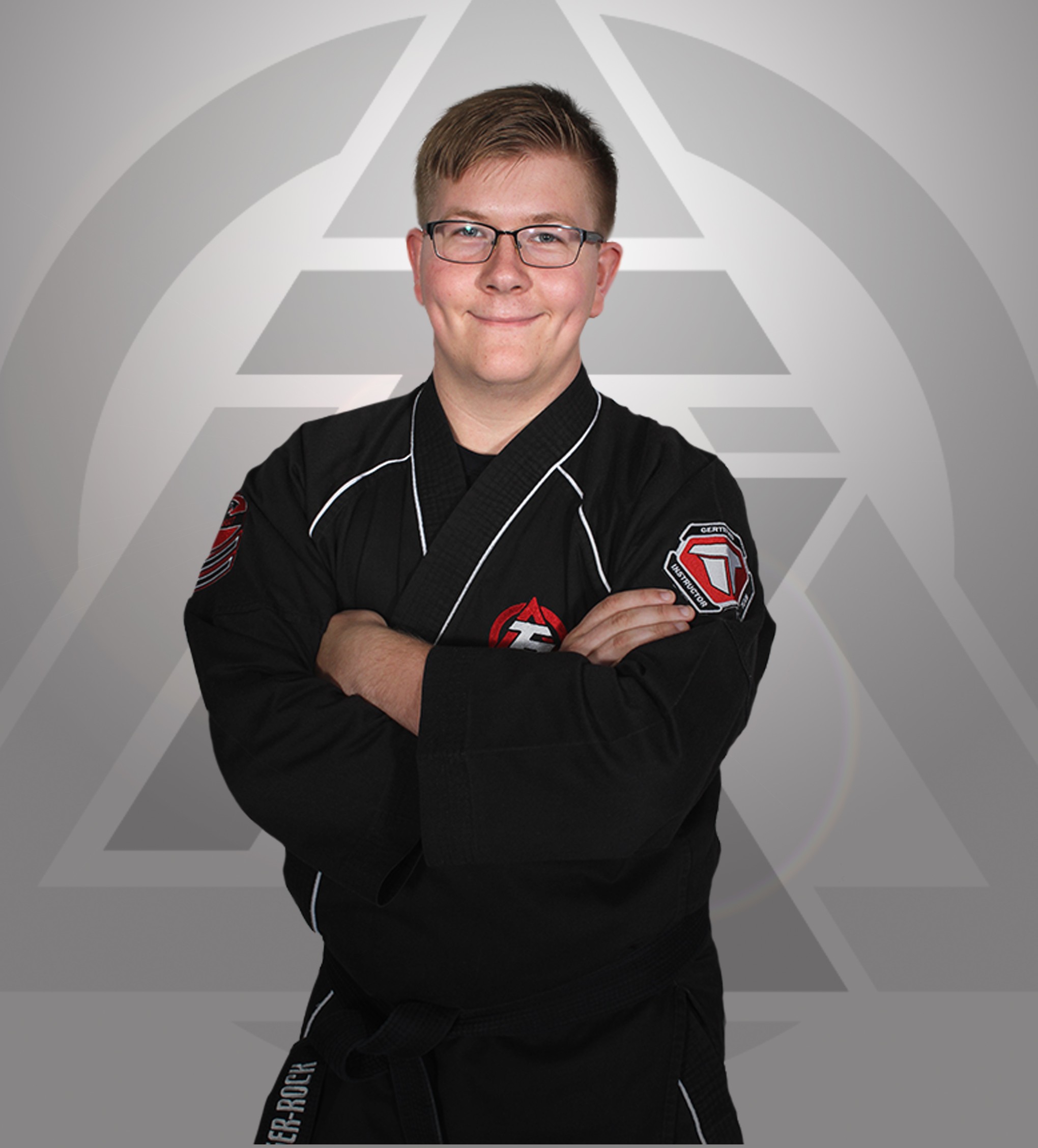 Jack Howells officially began his martial arts training at the age of four when he was old enough to enter the Tiger Cub Program.  As the son of Sr. Master Howells he unofficially began his training whenever an opportunity presented itself…..on the hour every hour!  He graduated from the Tiger Cubs program and as a Junior he proudly earned his black belt at ripe old age of 7. The family trampoline became the "Octagon" where techniques were practiced with his black belt siblings.  As a child Jack displayed phenomenal eye hand coordination and spatial awareness and so as Jack grew he became a force to be reckoned with. After graduating from West Brook High School he started to work at the Academy where he became a full time Certified Instructor.  As a adult Jack became a National and World Champion Tiger Rock Black Belt.  He has followed in his father's footsteps and is a caring and inspirational leader. Jack continues his martial arts education with his sights set on becoming a Tiger Rock School owner.
1st° Black Belt Richard Temple
Richard Temple is our newest black belt instructor and is a very welcome addition to our team.  He began his martial arts journey after spending several years watching and encouraging his daughter in her training. Richard's kind and cheerful spirit made him a natural candidate for the instructor program and is evident to all who meet him both on and off the mat.  There is no task too great for Richard as he assists in every aspect of our Tiger Rock program.  Richard trains and assists at both the Beaumont and Orange locations. Richard continually challenges himself to grow as a martial artist and embraces the opportunity to compete at all Tiger Rock Championships.